73a 10 Ton Pressure Refueller (Leyland), issued 1959, length 66mm, box type B.
73b Ferrari, issued 1962, length 66mm, box types D and E.
73c 1968 Mercury (Commuter Station Wagon, issued 1968, length 78mm, box type F.
Open and closed rears below fuel tank, also Silver trim on one.

Grilles one with-out and one with Silver trim.

The Flat Brace and the Round Brace at the rear of the cab.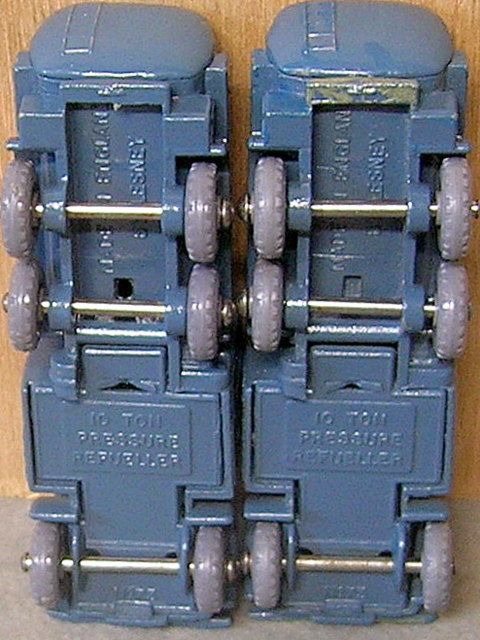 Showing the opening above the rear axle.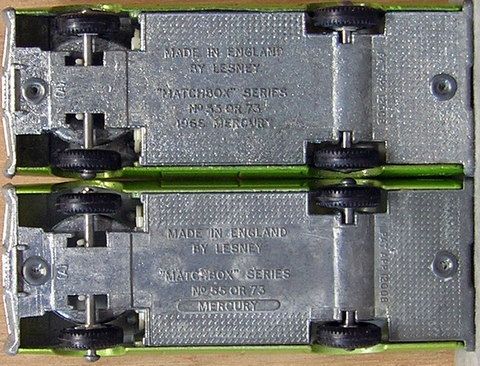 The two different base plates.

George T.