32a Jaguar XK 140, issued 1957, length 60mm, box types B & C.
32b "E" Type Jaguar, issued 1962, length 66mm, box types D & E.
32c Leyland Petrol Tanker, issued 1968, length 77mm, box types E & F.
Off White and Light Cream models.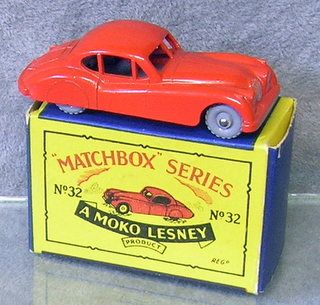 The Red and the Bronze models.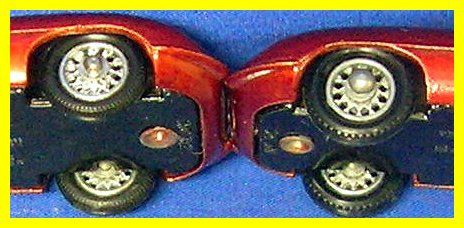 The two different wheel treads 11.5 x 72 and 11.5 x 45 treads.


George T.