2a Muir Hill Site Dumper, issued 1953, length 42mm, box types A and B.
2b Muir Hill Site Dumper, issued 1957, length 46mm, box types B and C.
2c Muir Hill Dumper, issued 1962, length 52mm, box types D and E.
2d Mercedes Trailer, issued 1967, length 89mm, box types E and F.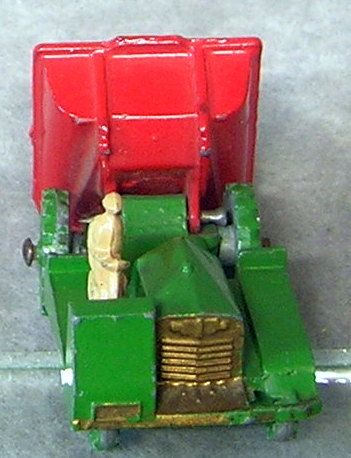 The Bucket fixed in place by a panel pin (nail).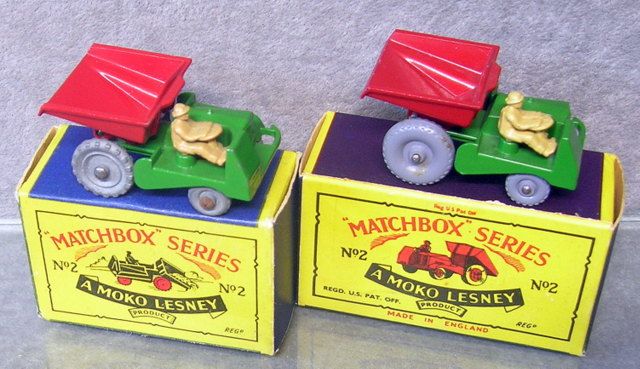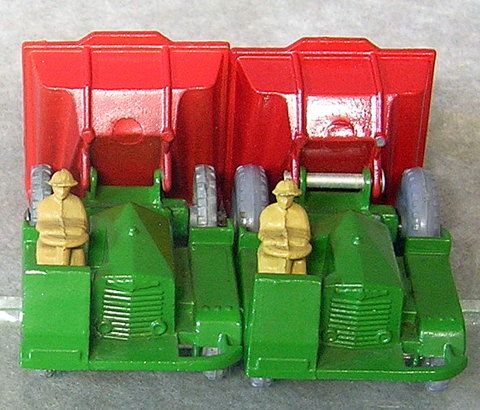 The two ways of fixing the buckets to the chassis (model)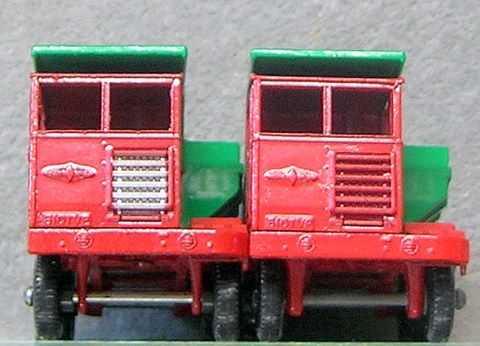 With and with-out Silver trim, also showing the thin and thick front axle supports.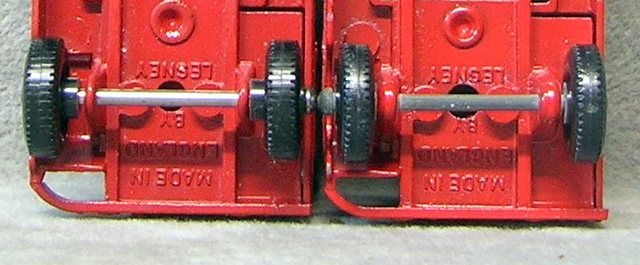 Showing the thin axel supports with an extended inside hub, this was deleted with the thicker axel support.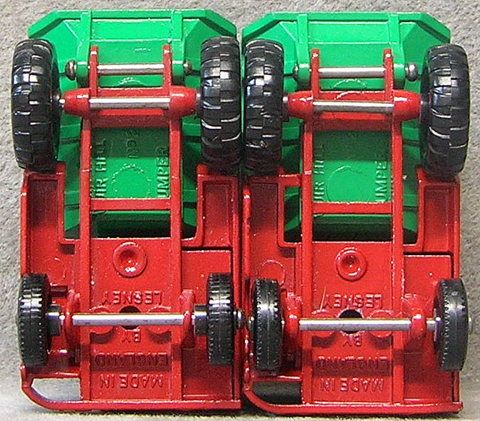 On the right hand model showing the brace connecting chassis and mudguard on the left hand side.
Also the axels on the early left hand model seem to be a thicker axel back and front, to the right hand model.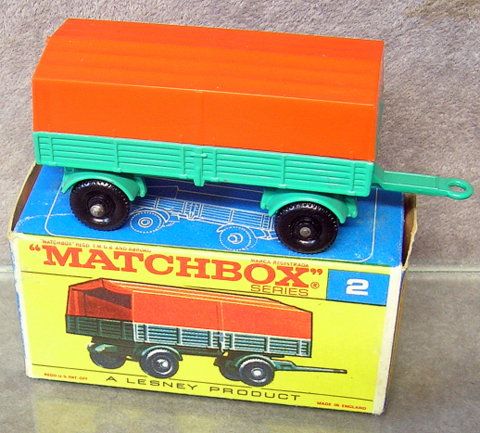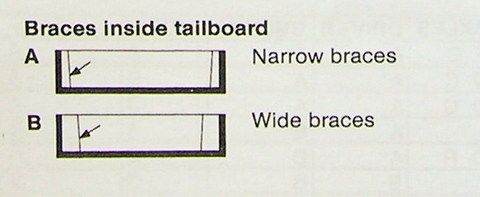 Not many variations on this one 2d model.
George T.